DRCSC, Working on Sustainable Agriculture Practices and Methods since 1982!
Climate Change Adaptation and Disaster Risk Reduction
The aim of this programme is to raise awareness regarding causes of climate change, impacts of such change on agro ecosystems, natural ecosystems and also to conduct action research with the community on adaptation strategies.




Implementation Strategy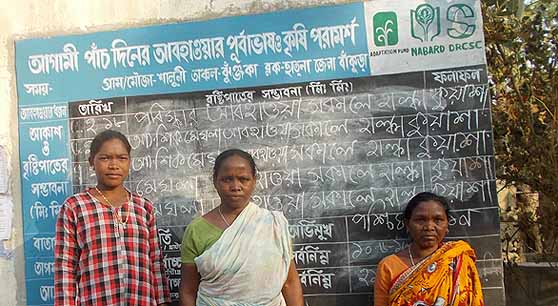 In this programme we select stressed agroecological zones where biotic and abiotic stresses associated with the climatic events are the most critical. In the preliminary phase of any project which comes under this programme we conduct a scientific study and to evaluate concurrent progress of the programme we involve Jadavpur University's Oceanography Department, Ramakrishna Vivekananda University's Agriculture and Rural Development department, Bidhan Chandra Krishi University's Agricultural Meteorological & Physics Department for technical support. However, climate resilient and disaster risk reduction models are developed and implemented by the Area Resource and Training Centres (ARTCs) and Mutual Cooperation Groups (MCGs) formed by our organization. Under this programme, participatory farmer driven models are validated through Participatory Technology Development, Farming System Research & Farmer Participatory Research in the working sites.

Impact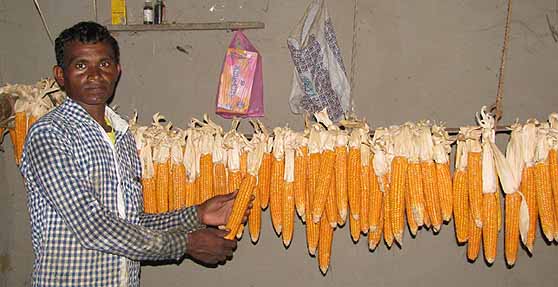 Under this programme we are working in dry land areas like- Puruliya & Bankura districts as well as in coastal areas of North and South 24 Parganas and also to a limited extent in river erosion prone zone of Malda and Murshidabad. We are working with 1870 households in 47 villages at present.



Catalyzed by
The projects under this programme are supported by Adaptation Fund, NABARD, European Union and GIZ.